Bonnievale Project
Description
The Bonnievale Project (Bonnie People Project) is an NGO which provides early education and care for children aged 2-4, as well as an afternoon youth club for those children living in the squatter camps, and a community of makeshift homes for poorer people in the area, in Bonnievale, South Africa.
A personal account from a Luxembourg volunteer
I was a volunteer for the NGO in 2013 and spent 6 weeks in South Africa. Already then, I could see what excellent work they were doing and also where there was room for improvement in their facilities. Since then, I have received updates from various members of the Bonnievale Project, and have seen a wonderful change on site and in volunteer morale.

The money donated by Coins for Kids has been put towards a multitude of projects, along with other donations.

The main school building has been renovated, a new building has been constructed, a small garden has been established for the youth club, the netball field has been renewed and an electrical gate has been installed to provide day and night security. As well as construction work, the project has managed to organise more workshops for the youth club as well as provide educational materials for them.

There is a lot of work being done there, and I personally see this project continuing to be successful and providing continuous hope for the people of the squatter camps of Bonnievale.

India Brabbs
For more information please visit visit the Bonnievale Project website.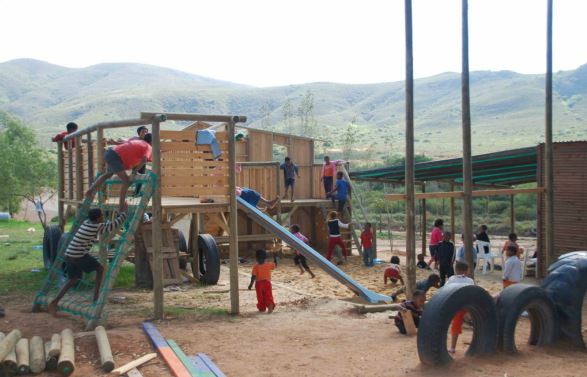 Country
Luxembourg
Amount
1 500 €
Year
2018
Beneficiary

Fondatioun Kriibskrank Kanner